Welcome the New Year with Comprehension!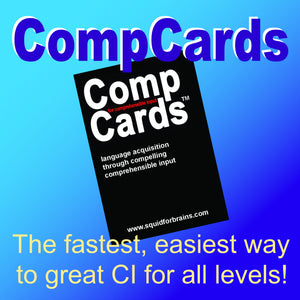 Instant Compelling Input!
Easily keep the target language going and going and GOING in class with CompCards!  It's 20 years of teaching and coaching Comprehensible Input in the palm of your hand. Get the best from your students with the best input, and never be stuck for an idea again.
Get yours now!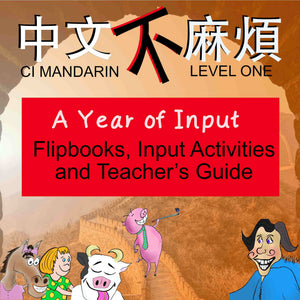 Chinese 1 不麻烦了!!
Say goodbye to choosing language, planning activities and hoping they'll work in class! Zhongwen Bu Mafan! brings you a full year of input-centric activities by Terry Waltz, Ph.D., master Chinese teacher and author of TPRS with Chinese Characteristics.
Learn more
Sharpen your skills from your couch with popular on-demand webinars