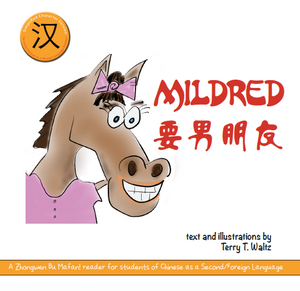 Oh Romeo...Romeo...never mind wherefore, where are you?
Mildred is looking for her soulmate, but she's not inclined to settle for anything less than every single thing on her Ideal list. Will Mildred find happiness and check all the boxes?
Third in the Zhongwen Bu Mafan! reader series. Mildred introduces many repetitions of numbers up to 100, question word "jǐ", nuclear family members, and naming. 
Pricing for books includes shipping. Any shipping overage will be refunded. Discounts are available for class sets.