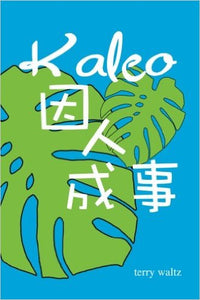 Kaleo's been living on a shoestring in Hawaii with his uncle since his parents failed to return from the Bermuda Triangle. But when the shoestring threatens to snap, Kaleo must use his unique talents and his knowledge of Hawaiian culture to team up with a foreign friend to try for the big prize in a once-in-a-lifetime opportunity.
Written in straightforward Chinese suitable for most approximately 2nd year readers, Kaleo contains 375 unique characters and about 250 headwords, and touches on aspects of Chinese, American and traditional Hawaiian culture. Accessible Pinyin support allows for success in independent reading (Pinyin appears on the following page, coordinated with the previous page's characters, but is not visible during reading of characters).
Want a class set? Use discount code KaleoForClasses for savings on 25 copies or more, or if you need fewer, try KaleoForGroups for 10 copies or more. (If you are buying more than one reader ["Milo", "Susan", "Tom", "Josh", "Kaleo"] in quantity, you may need to make separate transactions to get the coupon to apply to all your books, since the shopping cart will only take one coupon.)
Books may ship directly from the printer, so delivery times are sometimes not within the Squid's control. Please email if you have any questions about your order.