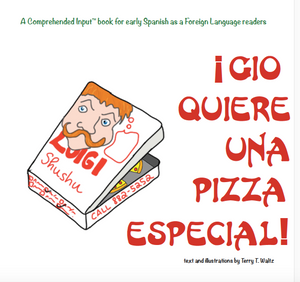 A super-easy yet interesting reader for new speakers of Spanish! Lots of repetition of key high-frequency words that set students up for success. 426 words long, with just 31 unique non-cognate words. Seeing those important words over and over in unexpected contexts is key to reading fluency.
Focus is on the early Super 7 (wanting, having, going)...and no pesky "seals" either (you're welcome, Spanish teachers who don't feel like of dealing with 'foco' early in the school year) LOL
This is a great endpoint reader for the first reading a group does together, and also works well in FVR as it is very, very simple but contains enough snark and surprises to keep reluctant readers engaged.