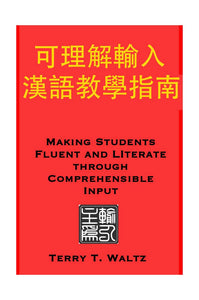 The seminal work on teaching Chinese using Comprehensible Input -- now in a parallel text bilingual format! 
A one-year subscription to TPRS with Chinese Characteristics online. Access with any device that has Internet. The Chinese side is a traditional character Chinese version (due to licensing issues) -- but remember, we are telling our students confidently that they can read both Traditional and Simplified characters... :-)
You will be manually authenticated for access on the site where the book is hosted. Please allow up to 48 hours for access. We try to be faster, and usually are...but things are sometimes difficult these days!